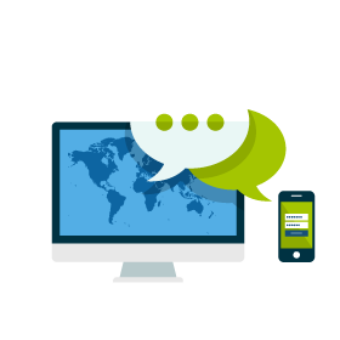 Social Media Marketing Services Melbourne
Effective social media marketing can help businesses grow, maintain their social presence and engage with their clients.
It is not enough to have a popular website with good content. Do you want to get better rankings in the search engines, it is time to look at how social media affect these results. Search engines have begun to integrate signals from social media such as Facebook likes and retweets from Twitter. SEO and social media are dependent on each other to function and be successful. SEO Expert Melbourne works structured to search engine optimise your website using social media marketing.
We work with all types of SEO as we know it is so one gets a good position and then remain in the top. Through social media marketing in the most popular are Facebook, Google+, Twitter, Pinterest and LinkedIn. we ensure that you reach your target audience and will help you to create materials that are worth sharing on.
We can also create profiles for you in the different networks and then see that they reflect your brand and resonates with your customers.
Quality Content publishing
Content is the A to z. We make sure the content on your site is relevant and of high quality to create a strong and stable foundation.
Social Media Contests
Facebook, Twitter or Pinterest content can increase your traffic in a short period of time. Our experts can help you determine the most suitable type of content and platform for your brand.
Images
Images are a powerful SEO tool. We at SEO Expert Melbourne has the knowledge of how images affect SEO and how images can be important assets searchable in the optimisation process.
Measure and analyse
Measure, evaluate and analyse your efforts in social media is the key to effective SEO tactics. There are many reasons to use social media; to increase their brand awareness, generate more leads, increase sales, and much more. The only way to know if you achieved these goals by measuring them. Using that information facilitated since further work.
We will help you to improve your reputation and find out how people perceive your brand.
"We've looked at a lot of SEO solutions but these guys were always the clear favorite. They have the right strategy and they've been awesome to work with." "We have a constant flow of new leads thanks to this amazing SEO company. They gave us all the tools to convert leads into customers." "This incredible team managed to not only get us top positions on Google for all of our top keywords, but they kept us there, as well! I would highly recommend this company to anyone." Gabriel Townsend
Quality Realty Service
Advertise on Facebook & Instagram
We at SEO Expert Melbourne want to help you see you on Facebook & Instagram!
In a very cost-effective way, you can reach potential customers by targeting advertising to audiences that show interest in what you offer. Like
Google Adwords
, you can also work with
retargeting
, which means that we show ads for past visitors on their part to get them closer to the final goal of the page.
Facebook & Instagram are today self-evident channels for digital marketing for businesses. It's both profitable, efficient, easy to work with, while it is highly advanced and complex when it comes to the desired detailed segmentation and spread of campaigns.
Use Facebook & Instagram Advertising to reach out to offers to your existing customers and followers, their friends, people with similar interests, or competitors' followers. A sponsored post is seen in the flow on Facebook and Instagram, which makes it easy for users to directly share the information you want to share with.
SEO Expert Melbourne helps you from ideas and thoughts with your particular desire to launch start-up according to your campaign plan with ongoing work over time to continually streamline clicks and spread that leads to conversion.
Our SEO Company in Melbourne
always takes care of the overall design of a campaign with our designers with long experience in the field. We also work as an idea gun where our long experience comes to mind, where we can help you streamline the entire flow of the highest spread and return.
A good return on investment (ROI) is our common goal that we strive for all parties involved in a cooperation to be satisfied and the relationship between SEO Expert Melbourne and customer will be long and relaxed with a courtesy that enables us to constantly develop skilled work to new goals!
Dynamic retargeting
By installing Facebook's tracking pixel on the website, Facebook and Instagram can register visitors by planting a "Cookie" on their computer / mobile device. In this way, you can then choose to target campaigns specifically for those visitors who know you have shown an interest but did not complete the goal you have on the page.
It may be to fill in a form, buy a product or book a home visit or the like. In the case of dynamic retargeting, then Facebook & Instagram selects specific products that have previously been visited and show this in the visitor's flow on social media.
This causes the visitor to be prompted for conversion and may soon go from visitor to customer. We can also set parameters that make Facebook & Instagram shows dynamic product ads for those who previously added a product to the shopping cart but did not finish the end of the page. This is usually a very successful method that costs a little bit for each click and gives a high ROI.
Static Retargeting & Email Lists
Equal dynamic retargeting installs the tracking pixel to be targeted specifically to early visitors. These are visitors who may have purchased at the store earlier and are comfortable to target if, for example, you sell spare parts or have an offer or discount code for products that you wish to sell.
Our SEO specialists can design the ads in a carousel that allows the visitor to browse through a selection of enticing products or a larger static ad with information about either specific offer or selling material that may be suitable for branding or the like. You can also add mailing lists in this selection to be able to inform and spread messages directly to your existing customer base.
Target groups - Interest - Demographics
Target groups based on interest and different demographic settings are the perfect way to target new visitors. You simply reach the right people with the right interest in a very short time to help you spread the brand and your services and products.
Tell us about your project and start the transformation
Our team can help you unlock the full potential of your social media marketing, SEO and online publicity!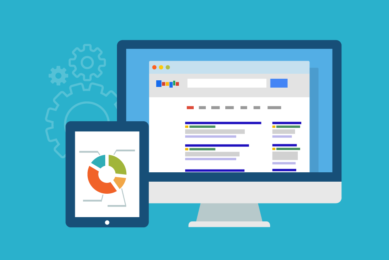 This website achieved Google ranking in four months: Ranks #1-#3 for keyword "Opertray"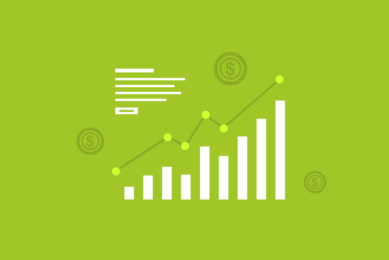 Currently, 65% of the total traffic on the site and most of the online…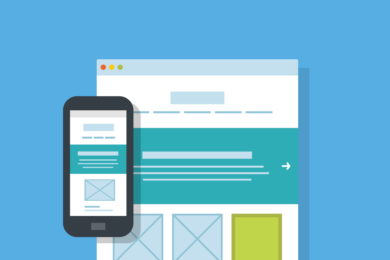 55% of sales come from organic search. Search traffic is the biggest revenue source…