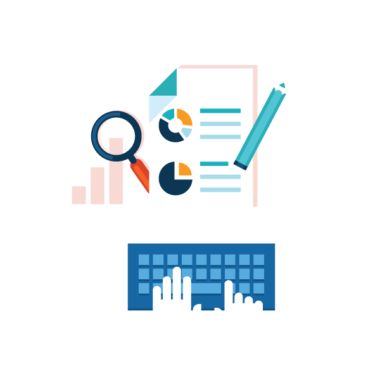 Search Engine Optimisation - BEST SEO Melbourne
Search Engine Optimisation, SEO, or search optimisation - is there a difference?Who can best keywords to optimise your website?
Which word you're using to describe the process of search engine optimisation there are many who want to reach a high ranking in Google search results. Being at the top increases visibility and generates more business, and who does not want to achieve it? By search optimise your website, you may be one of the lucky holders of a first place, but this requires hard work and there are no shortcuts.
Are you looking for the best SEO Experts in Melbourne? Then you are on right page.
Our search engine optimisation core services include: Organic Search, On-Page SEO, Link Building, Keyword Research / Strategy and Activity Report.
Organic Search
We optimise your web site really good that meets your needs by improving and maintaining your presence & Google Rankings on the web.
On-Page SEO
Make your content accessible to search engines. Our SEO Expert team in Melbourne stands ready to implement solutions that increase your rankings and improve your results.
Link Building
Link building is an important part of any successful SEO strategy. Let us build a link structure that supports the keywords listed in the search engine results.
Take it from our knowledge
At SEO Expert Melbourne, we work with the strongest type of Internet marketing - placing our customers at the top of Google search results. We have years of experience in the different parts of search engine optimisation, and have worked out a very successful method to get our customers to appear on the place where so many people looking for goods and services. Our SEO strategy has resulted in the placement of hundreds of keywords on Google's first place and more than 10,000 so-called long-tail keywords on the first search page. We are the best in search engine optimisation simply! Are you tired of failing to get to Google's first page, and want to help search optimise your website? Are you maybe worried about how your current partner working with your SEO? Contact us for a presentation of what we can do for you. We offer the best prices for search engine optimisation and is based in Melbourne, Sydney, Brisbane.
What is search engine optimisation?
There are several ways to search engine optimise a website and get the best results when you combine several methods. Below you can read about some of the techniques SEO Expert Melbourne is working on. Google is constantly evolving, and it is very necessary to reach the first place and remain there, to add some extra keywords on the company website is rarely enough all the way. A good link structure and unique texts are just some of the parameters included in a successful search engine optimisation. But who is really the best of search engine optimisation?
Consult the Best SEO company in Melbourne today. Our SEO Company offer free Consultation and 1 month free SEO!
83%
Organic Traffic - Increase
38%
Average Visit Duration - Increase
21%
Pages Per Session - Increase
What is SEO?
SEO comes from English's Search Engine Optimisation and is sometimes translated into Search Engine Optimisation. It's about working with search engine organic results, unlike ads or sponsored links. SEO is as you understand a very young industry but it is under rapid development. The search engine's quality demands are constantly increasing, and it constantly raises increased search engine optimiser requirements. In the past, Meta-keywords worked (something that does not play any role today), while nowadays one needs to take into account almost all aspects that a visitor can experience on the page. It's all about heading and synonyms for inlays and their relevance.
Our Work at SEO Expert Melbourne
There is no standard solution that fits all when it comes to SEO work. To do it right and to get the results you're after, we must have a deeper understanding of your business and the goals you want to achieve. Only then can we make informed decisions about what to do and when. All for a successful SEO investment! For Best SEO services Melbourne you should pick us.
How does SEO go?
SEO is usually divided into three elements and these are Analysis, On Page and Link Strategy. The analysis section is about producing the most profitable search terms if available and counting on everything from the possible return of investment and competition to the relevance of the relevant visitors from the keyword. On Page is about all the parts you change on your own website. There are things like the hierarchy of the site, navigation, the headlines of the pages and the quality of the text. Link strategy is the work that is being done to get links to it, links are crucial for how successful search engine optimisation succeeds.
Keyword Analysis
Search Volume
Keyword analysis goes on the way that you use a source that can show how many searches are done for a particular term or keyword. The best tool for this today is Google's own keyword tool. In order to arrive at good keywords, there are a number of factors that need to be felt. Search volume is the first and we get it from Google's tools.
Relevance
The next step is to judge how well the keyword is for you. Here it becomes a little bit more complex than just looking up the numbers that you can do for the search volume. You must value the keywords based on what you provide.
Generally speaking, the closer to the product or service the keyword lies, the better the conversion you can expect. If you sell Audi, Cars will certainly be a bigger keyword, but maybe come below the search phrase Buy Audi. It's quite easy to understand really, the person has searched for exactly what you provide while the person who searched for cars may be interested in everything possible car related, maybe he wants to find Ahlgren's cars, maybe information about how many cars are in Australia or almost anything.
Competition
After you pick up keywords that are of good relevance (where you can expect high conversion rates) that have enough search volume to be interesting, you need to assess the competition. If competition is too high, it will not be worth investing in those words. This can also be a bit complex but a very simple way can be to look at the citation in the current search result and see how high PageRank they have, how well-built they are and how many links they have.
On Page SEO
On Page SEO is the part that may seem the most difficult, but after a while, it usually goes on automatically. There are a lot of points to look at and there is always more to learn. If you look at On Page to remove mistakes then you have a pretty good picture. It's about ensuring that Google (and other search engines) manage to index the sites properly and understand what each individual page is about. There are more advanced On Page methods but we will not go into any of these here, it's better to start with the basics.
Factors you need to look at
There are a huge amount of factors that are recording and, initially, I would like to raise a warning's finger, do not try to cheat. It's easy for beginners to imagine fooling Google, but if you think it's easy, it's wrong and Google is very good at recognising cheating. With that said, we can take a closer look at what is important. If you want some support in your On Page, you will find a useful tool here. You should ensure that on the individual page you have the keyword in the following elements:
title
H1
H2-H6
Body text
Emphasis
In the picture's Alt texts
In internal links to the page
In the meta description (because it is often what is seen in the search result)
In meta keywords (for Google's sake they are out of order)
Generally, there are a lot of things to keep in mind as well. If the points above are specific on a page, ie on a page for a specific page, the following is the general on a page for the entire site.
Easy navigation, easy to find on all pages of the site
Unique titles, headlines and texts on all pages
Avoid too much Javascript and flash (especially in navigation)
Have a clear structure (hierarchy) on its pages and directories
Each page should have a unique and simple URL
Avoid the same content appearing on multiple pages
Do not have too many links on one page (100 as max)
Do not have too deep hierarchy, have a few clicks to the actual content
Have enough text on the pages
Have enough pages
Make sure you do not try to optimise a page for too many keywords, use several different
Then there are some points we need to address because it's common to start doing. These are stuff that can lead to punishment or filters of different kinds.
Do not copy other people's texts
Do not hide content that you show to search engines for visitors
Avoid Meta Refresh
Link Strategy
Links are A and Z in search engine optimisation. This is the single most important factor for Google placing pages in search results. You want to get as good and many links as possible to point to your page. To begin with, we'll look at how Google values links, the following gives more value:
From a page that itself has very good links
From a page with related content
From one page in the same language
From a page that is not in the same cluster of pages
A link with the right anchor text (Google uses the link text as a landing page content measure).
A page with not too many outlets
A link in the text. The link's location is important and a link in the text is best while a link in the footer is worst.
A link with links that point to pages Google is highly trusted.
A link where the text closest to it is relevant to your content
It is, therefore, a question of getting links from as strong and relevant pages as possible in as natural a way as possible. To understand the link's strength, we should take a look at PageRank as mentioned earlier, it's no longer a measure as important as it once was but it gives a good understanding of how Google values pages.
General about building links
Building links to its side are among the most complicated in SEO. It takes a lot of time and a lot of work. There are some basic principles worth thinking about. The first is to have varied links. All links should not have the same link text, even if the link text is important for determining the position. All links may not come in once or just one type of site spread out in a natural way and beware of Quick Fixes.
If it gets too hard
If you are unable to do your SEO yourself, search engine consultants are here to help. Be sure to be careful with your choice of search engine consultant and do not just go on what is the cheapest, there are big differences in what is delivered. If you want best results you need to be with best SEO Melbourne.
Link Building
Working with link building is an important part of search engine optimisation. A website that many other pages link to will end up higher in search results than a page not linked to. But it is not always easy to get links, and there are companies that are attracted to buy the link to save time in their link building. It can get quick results but is not a good strategy in the long run, because it violates Google's guidelines. Google can then punish the current website. The high ranking will then be short-lived and it may be difficult to get Google to give the page a second chance. So this is about knowing what to do when you are doing link building, and not to take risky shortcuts.
Search Engine Analysis
With a search engine analysis examines how a website is built and looks over the structure and meta-information to find things that can make SEO work. Visual PageRank, Our SEO Consultants also do a situation analysis of the keywords that belong to its subject matter, its density and quality, and the website links and how they are structured. We can also perform the competitive analysis of competitors' keywords, to find out what words they use and how they are positioned in these words. Search engine analyses performed by Visual Rank is made up of several different parts, and is quite advanced.
Local SEO
Local SEO is about visibility in searches conducted close to the company, and it is important to be seen in these searches if you want to continue to grow as a company. Google takes therefore more and more attention to sites in their search results. Perhaps you have noticed that it often shows up a map next to the first results when you do a search?
Local SEO works differently. Either the search results based on your location when you search, whether you are looking through your computer or mobile phone, or you choose to narrow your search with the name of the city you want to have a result for. For example, due to a moisture damage you want to control and search for "moisture damage Melbourne", you will get a search result with companies in Melbourne that deals with taking care of moisture damage, but you will not get the business located in Gothenburg. Looking the other hand, only "moisture damage", you can get results from across the country, and you will certainly get a lot of results that has to do with individuals and not any specific company. To appear in local searches, it is important that a website is designed in a special way so that Google understands where the company is located.
Want to be on top of Google Search results? Work with the best SEO Melbourne.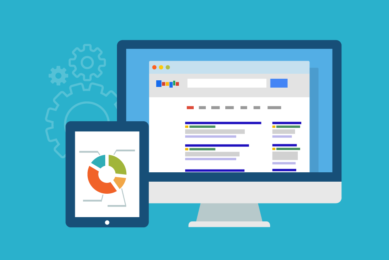 This website achieved Google ranking in four months: Ranks #1-#3 for keyword "Opertray"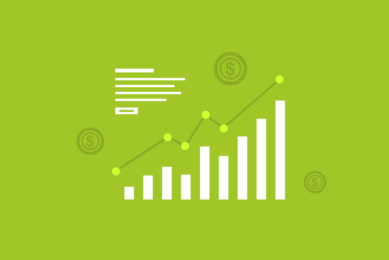 Currently, 65% of the total traffic on the site and most of the online…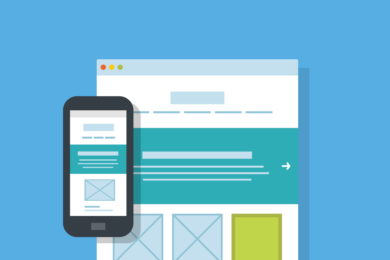 55% of sales come from organic search. Search traffic is the biggest revenue source…
Tell us about your project
Let us help you get your business online and grow it with passion
Our team of Best SEO experts is the perfect partner for a successful business partnership.
"We've looked at a lot of SEO solutions but these guys were always the clear favorite. They have the right strategy and they've been awesome to work with." Irene Warner
CEO & Founder
"We have a constant flow of new leads thanks to this amazing SEO company. They gave us all the tools to convert leads into customers." Jeffery Polk
CEO & Founder
"This incredible team managed to not only get us top positions on Google for all of our top keywords, but they kept us there, as well! I would highly recommend this company to anyone." Gabriel Townsend
Quality Realty Service